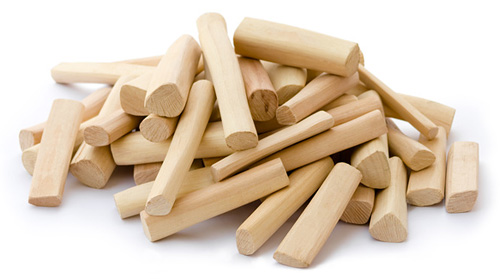 Sandalwood is found in a lot of perfumes and air fresheners. It comes from the roots and wood of Santalum album, which is found in the East Indian sandalwood tree. It not only has a good scent but offers health benefits to our skins as well. Here is more on how to use sandalwood for skin.
Benefits of Using Sandalwood.
Sandalwood is a common remedy for skin care in Hindi. Hindi women have for all times maintained their fair and flawless skin. This is why their remedies are being adopted in all beauty recipes all over the world. The following are the amazing benefits of using sandalwood for your skin.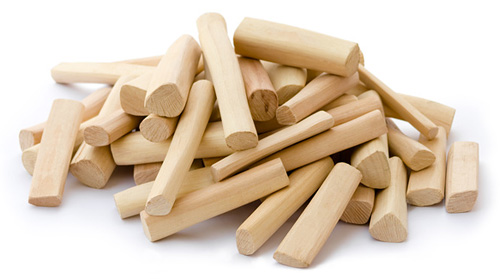 Used as an antiseptic and to prevent skin infections
Sandalwood is widely recognized as a healing agent for the skin. It has anti-microbial and disinfectant properties that will help restore your skin. It is not greasy making it ideal for skin care.
Sandalwood offers relief from all inflammations in the nervous and circulatory systems. It may also be used on the skin for insect bites.
Use sandalwood oil to soothe and calm itchy skin. It get rids of swelling and redness.
Sandalwood as an anti-aging
A natural anti-oxidant that helps to get rid of free radicals that would rather cause the skin to wrinkle up. It is also an inflammatory that encourages blood flow to the skin. Sandalwood effectively nourishes the skin and helps to get rid of toxins.
It helps regenerate collagen. This tightens up the skin making it appear younger and healthier. Apply sandalwood oil or powder onto your skin to increase elasticity and flexibility of your skin.
As a deodorant
Sandalwood can be used to regulate sweating and cleanse skin pores. It hence prevents pimples and even out skin tone. Sandalwood is also used make perfumes and deodorants.
As an-tanning agent.
Use sandalwood regularly to remove sun tan and other skin discolorations that cause uneven skin tone. Apply sandalwood oil regularly to prevent tanning and sunburns. It hastens healing of skin with sun burns.
Treats skin pimples and acne.
Sandalwood and turmeric paste is traditionally used in Hindi to reduce acne. The antibacterial properties help to prevent new pimple breakouts. This is very important in skin healing after zits, boils and sores.
How to Use Sandalwood for Great Skin.
 Paste/mask.
Add rose water to sandalwood powder to make a paste
Apply all over your face and let it stand for a while.
Then, dampen the facial mask by spring a little water over the mask, rub gently to remove the mask.
If you have dry skin type, use milk in the place of rose water.
Use this facial mask to cure facial blemishes and prickly heat caused by excessive sweating.
Oil/ Essential Oil.
Rub sandalwood on your palms and directly apply it on the area of concern. You can opt to in dilute it with a moisturizer or a carrier oil of your choice. Use it to reduce wrinkles.
You can opt to add a few drops of coconut oil to help remove dryness on your hair. Inhaling the oils is also very beneficial before working out it acts as a mood booster.
Sandalwood Extract.
Has a moisturizing properties which prevent the skin from chaffing. It is also used to make lotions that are useful in treatment of eczema. Use sandalwood extract to reduce visibility of old scars.
Sandalwood Powder.
To get rid of oiliness, mix sandalwood powder with rosewater to make a paste. Apply it on your face and let it be for about 20 minutes. Rinse off with warm water.
Sandalwood soap.
Soaps made with original sandalwood oils cleanses the body without drying it. Its oils remain in the body to protect the skin and help it to stay soft and supple. Preventing it from cracking and drying.
Sandalwood skin cream and lotion.
Sandalwood moisturizing cream and lotions are excellent in hydrating the skin. They have young living pure oil essentials. Massage the cream on your face and the desired parts of the body. Use it daily for cleansing and toning your face.
Sandalwood for Skin Recipes.
Sandalwood and turmeric powder for skin fairness.
Mix an equal amounts of sandalwood powder and turmeric powder
Add a pinch of saffron.
Make a paste to apply on your face
Use this recipe to get rid of acne and prevent pimple breakouts.
Sandalwood powder and Multani mitti for oily skin.
Multani mitti is rich in magnesium chloride. This makes it suitable to reduce acne and remove blackheads. Can be used in combination with sandalwood to get rid of oily skin.
Add one tablespoon of multani mitti, sandalwood, rose water and milk
Mix these up to make a paste
Apply on the skin. Leave it for about 15 minutes
Rinse off with cold water
This remedy may also be used to balance skin PH levels
Sandalwood and rose water for large skin pores.
Add rose water to the sandalwood powder to make a paste.
Apply it on your face. Wait for about 10 minutes for it to dry.
Spray some water on your face and then wipe off the paste with a soft towel.
Sandalwood and chickpea powder for glowing skin.
Use sandalwood and chickpea powder to exfoliate skin. This remedy is effective in getting rid of dark spots, acne scars and pimple marks.
Mix one tablespoon of powdered chickpeas and sandalwood.
Make a smooth paste and apply on the skin
Use your fingers to gently rub your skin in circular motions
Rinse off with cold water
Do this for a week, for glowing skin
Sandalwood and egg yolk anti- aging face pack.
For a wrinkle free face,
Mix one tablespoon of sandalwood, ½ of turmeric powder and the white part of the egg
It helps remove fine lines and wrinkles from the face skin and gives one a beautiful glow
Sandalwood and Camphor Powder for skin conditions.
When you use sandalwood with camphor powder and rose water, it is very useful in curing eczema. It also soothes burns and rashes.
Make a paste by mixing a tablespoon of each ingredient and rub it on the affected skin.
Sandalwood and Almond oil for even skin tone.
Make a paste from sandalwood and almond oil rub it on your face in a circular motion.
Then rinse it off with water. It works well as an exfoliator,
You can also add milk to the paste to use it for a fairer skin
Use sandalwood powder and honey to remove sun tan.
Mix a tablespoon of sandalwood, honey, cucumber juice, and lemon juice together.
Massage the paste on the affected area
Leave it on for 20-30 minutes
Wash off with cold water.
This mixture is useful in removing patchy tanned and skin burnt skin.
Red sandalwood for skin scars, acne marks.
Mix sandalwood with tomato juice. This mixture does not only help get rid of acne and dark spots effectively. Use it regularly to get optimal results.