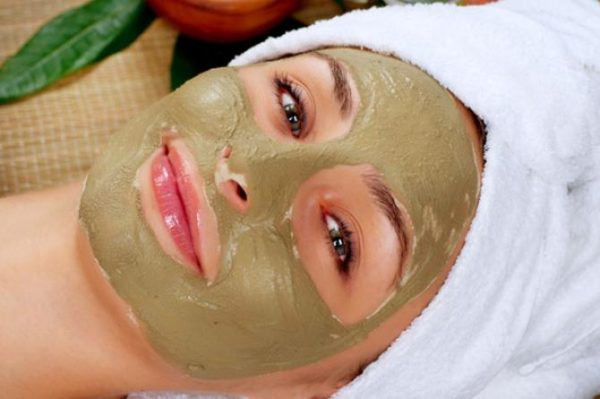 Multani mitti is one of the most popular skin care remedies. It nourishes the skin, helps to get rid of acne and dark spots. You can use it in various ways for different skin types. Read more on how to use multani mitti for dry skin.
The cosmetic industry has thrived for centuries with companies competing to create products that leave the skin supple and soft. Most of the products mainly target the normal and oily skin types. This means that the dry skin type may face a challenge when purchasing the correct skin care products.
Dry skin is experienced when the fatty lipids covering the skin are stripped away leading to loss of moisture. It is caused by a number of factors that include diet, age, genetics, dehydration, solar radiation, hot showers, weather changes and harsh soaps.
As a result, the skin appears flaky, itchy and peels off easily. In extreme cases, there is inflammation, infection and swelling a condition known as dermatitis.
Persons with dry skin have very visible wrinkles, colored patches and rigid skin with micro-sized pores. Natural remedies are the best options of treatment for this type of skin and it is best to avoid any chemical compounds that destroy the skin. Available for centuries is the use on Multani mitti which is widely available.
Multani mitti
Also known as fuller's earth it is a natural product that occurs in clay powder form. It is highly rich in moisture and minerals such as iron, calcium, silica, quartz, dolomite, calcite and magnesium.
Its main components are:
Palygorskite or attapulgite compound which is acidic in nature. When ingested it helps the body to rid of toxins especially within the digestive tract. Also during inflammation, it provides relief.
Kaolinite as a component helps the clay to dry up faster. This makes it easily absorbent and in the process, it softens and exfoliates the skin. Thus it is useful for treating blackheads, acne and skin conditions.
Montmorillonite compound responsible for the removal of toxins from the body. The skin products available in the market are highly rich in lead and mercury. These substances are toxic to the body and aid in drying up the skin. Toxins also enter the body through the consumption of foods highly rich in sugar.
The existence of these components in different colors makes the fuller's earth appear in different colors such as olive /yellow, brown, white, green and blue
Properties
As a compound, it is rich in magnesium chloride and contains high absorption, antiseptic and antioxidant properties.
Benefits of Multani Mitti for Dry Skin
Since it appears in powder form, it is best to combine this product with others to form a face pack that is very effective for:
Treatment of UV ray exposure
The skin is hardest hit by solar radiation and it is one of the causes of dry skin.The sun rays create a positive charge which attaches to all the cells in the body and depletes them of their nutrients hence leading to cell death.
Multani mitti has antioxidant properties that help to keep away the free radicals in the environment.Its montmorillonite compound occurs in the environment as a negatively charged ion which searches for all positively charged ions present in toxins and combines with them thus destroying them.
The presence of iron helps to eliminate the effects of UV damage on the skin. In liquid or paste form it also creates a charge that binds all available toxins.
Antiseptic agent
Dry skin is associated with skin irritations that at times can get infected.
Multani mitti contains antiseptic properties that help to soothe and heal the skin, prevent further irritations and prevent infection.
Recipe: Mix together a few drops of milk with three tablespoons of multani mitti to form a paste. Apply on skin and leave for 15 minutes before washing.
Increase blood circulation
Dry skin results from the lack of enough blood supply to the body. When the body is deprived of oxygen there is no generation of blood by the red blood cells hence low hemoglobin production which also affects the skin cells. Lack of oxygen means that the body is left to operate on hydrogen which is very toxic to the body.
Multani mitti contains kaolinite and Montmorillonite which use their charging properties to remove all the excess hydrogen in the cells allowing for the supply of oxygen to the cells. This energizes hemoglobin production and the presence of magnesium stimulates red blood cell and skin cells growth.
Recipe: Since it readily combines with liquids mix together a few drops of water with 1 tablespoon of multani mitti to form a paste. Apply on skin and leave for ten minutes and wash with lukewarm water.
Wrinkle reduction
When dehydrated, there is a lack of moisture which causes the skin fibers such elastin and collagen to weaken. The cells around the fibers also dry up leaving the skin to sag and wrinkle.
Read more on sagging neck skin 
Multani mitti is rich in magnesium chloride which helps revitalize the skin cells thus reducing the fine lines and wrinkles.
Cleansing of skin
Dry skin often appears flaky due to the high levels of dead skin cells on the surface.  The lack of moisture also causes an influx of dead cells.
Acne can also attack dry skin creating blackheads and white heads that dull the skin.
Multani mitti contains calcite which has great cleansing properties. Not only does it remove bacteria acne vulgaris but it attacks the dead skin cells and acne from inside thus eliminating them.  Known for its high absorbent properties, multani mitti is able to quickly remove dirt, impurities, and dust from the skin
Recipe 
2 tsp. rose water
1tsp. honey
1 tbsp of Yellow Multani mitti- it has the highest exfoliating properties
Mix to a paste and apply on clean face and neck massaging slowly. Leave on the neck for twenty minutes then wash off with lukewarm water. One can steam the face before washing off, however not on acne or pimples on the face.
Treatment of pigmentation
Skin color changes due to acne, excess melanin production, UV damage or age. This leads to blackheads, whiteheads, blemishes, and dark spots. The dehydration of cells also creates dark patches on the skin that appear dry.
Multani Mitti contains very strong cleansing agents through its calcite components that is able to remove these patches. It also works by decolorizing the oil produced by the sebum such that it doesn't leave any mark as it flows through the skin
Recipe 1: mix together sandalwood powder, rose water and Multani mitti to a paste ad apply on skin. Leave for a few minutes then clean face with lukewarm water and pat dry.
Recipe 2: mix together curd, mint powder and Multani mitti. Apply this mixture on the patches and leave for 30 minutes. Clean the area with lukewarm water.
 Recipe 3: mix together papaya rich in papain enzyme, vitamin E powder and Fuller's earth to a paste  . Apply on skin and leave for 20 minutes before washing with warm water.
Improve skin elasticity
Dry skin appears very rigid.  With age and dehydration there is collapse of the collagen and elastin fibers responsible for a youthful look.
Highly rich in kaolinite multani mitti also contains silicon, potassium and titanium which boost the collagen and elastin fibers. This not only increases its production but it also works on tightening the muscles around it thus soften the skin.
Recipe
1tsp. of tomato
1tsp.graded cucumber
 1 Tsp .milk
1tbsp curd
3tbsp-multani mitti
Mix to a paste and apply on skin for twenty minutes before washing off with lukewarm water
Sun damage control
Over –exposure to UV rays causes the skin to become highly inflamed, irritable and dry.
Multani mitti contains Montmorillonite which provides a soothing ad calming effect to the skin.
Recipe: Mix together a teaspoon of honey, milk, lime juice and tomato juice with a tablespoon on multani mitti. Apply on face or affected area and leave for fifteen minutes.
Wash with cold water and pat dry.
Reduce inflammation
Dry skin can sometimes be very itchy, highly irritated and appears red. The presence of kaolinite in multani mitti helps to reduce these effects on the skin.
Skin hydration
Dry skin often lacks moisture creating a dull appearance.
Multani mitti when applied on the skin helps to hydrate the skin giving it some radiance.
Recipe: Mix together almond paste, honey, milk and multani mitti and apply on skin. Wash off the mixture after ten minutes.
Treatment of acne and pimples
Acne is often associated with oily skin where the sebaceous glands produce excess sebum or oil. The presence of bacteria, impurities and dirt on the skin plus the excess oils present clog the existing pores. This results to the formation of pimples and acne.
However in dry skin acne can also appear. Dry skin is often associated with very tiny pores due to the death of tissues surrounding the pores. Once the sebum is produced it is very easy to clog these pores.
Multani mitti provides the much needed moisture to soften the cells. The presence of magnesium chloride helps this revitalization of the surrounding tissues widening them up. It also destroys the bacteria and regulates the sebum production due to its oil absorption properties. The limited sebum   produced is able to pass through the pores without much challenge.
Recipe: Mix to a paste 5 drops of lemon juice, one teaspoon of rose water and two tablespoons of Multani mitti. Apply on skin and leave for ten minutes before washing off.