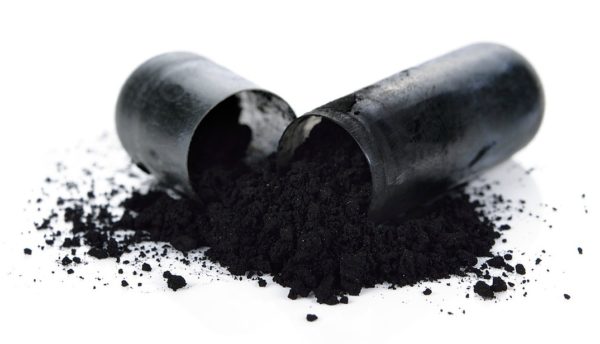 The use of activated charcoal for teeth whitening is becoming a trend. This other than cosmetic and surgical dental procedures are being used to acquire that sparkling smile. Here is what you need to know about the use of activated charcoal for teeth whitening. 
'A smile is a light in the window of the soul indicating the heart is at home', this is a famous quote that depicts the importance of a wonderful bright smile. The teeth contribute quite a lot to creating the smile from the arrangement to color. While not much can be said about the causes of poor dental arrangement, tooth discoloration is caused by a number of factors not limited to genetics, aging, medicines, trauma, diet and poor dental hygiene.
Many treatments are available in the market for teeth whitening. However, it should be noted that the teeth are the only part of the ectoderm that doesn't regenerate so any damage is irreversible.
The latest trend in teeth whitening apart from surgical procedures is the use of activated charcoal.
Activated Charcoal
Common charcoal is derived from charring wood, coconut shell, coal, peat, and petroleum with all its impurities.Activated charcoal, on the other hand, is made from combining common charcoal and gas at a high temperature. The gas is added to purify the impurities from the charcoal as well as create a highly electrical charged mixture that is 100% alkaline with tiny pores and a very large surface able to trap chemicals and toxins.
Known for its uses in treating food poison, diarrhea, reducing intestinal problems and hangovers activated charcoal also known as activated carbon is quite effective in teeth whitening. It contains tiny pores which are highly absorbent and they bind with toxins and chemicals absorbing them into its pores.
Activated charcoal is thus friendlier for human use. Teeth are highly sensitive and thus the activated charcoal should be from food/ supplements from coconut and wood and not from petroleum which is highly corrosive. Coconut and wood-based carbon have greater microporosity, therefore, best suited to remove organisms that have a low concentration.
Activated charcoal is tasteless and odorless so it might not be very irritating on the mouth. Black means the charcoal is very messy while you use it.
Properties of Activated Charcoal
The heating of the charcoal and its combination with gas expands and activates the pores creating a very large surface area. Its microporosity nature allows it to bind to organic compounds such as tartar, plaques, stains, viruses and bacteria found in the mouth which have high molecular mass and are neutral in chemical nature. But it does not bind to minerals such as calcium so it's safe to use on teeth. The existence of charcoal protects it from being swallowed by the stomach.
Its adsorption properties allow it to bind to the toxins and restrain them. Due to the high heating temperatures the activated charcoal contains negative ionic charges which when in contact with toxins or chemicals which are positively charged it binds to them and moves them out of the body. It is not absorbed by the body, therefore, it is able to pass through the digestive tract through to the intestines and finally be eliminated from the body.
Benefits of Brushing Teeth with Charcoal
Activated Charcoal for Tooth Infection and Prevent Cavities
Cavities cause teeth discoloration. It occurs in the presence of excess phytic acid from foods such as nuts, seeds, soybeans and other grains.
Activated charcoal which is an alkaline, neutralizes the acids and are able to treat the cavities and prevent tooth discoloration.
Change the PH of the mouth
Diet, stress, and hormones can make the saliva too acidic such that is affects the teeth resulting to cavities that cause tooth discoloration. This also happens when food particles combine with bad bacteria in the mouth. It causes gingivitis and tooth decay which is associated with discoloration of teeth.
Activated charcoal alkaline in nature helps to get rid of these toxins and provide a PH balance in the mouth thus whitening the teeth.
Prevent Tannin
Tea, coffee, wine contain tannin which when taken in excess accumulate in areas around the teeth and causes them to have a brown, yellow color. Activated carbon attaches to the tannin and absorbs it through their pores and bring color to the teeth.
Clears nicotine stains
When nicotine gets sticks to the tooth enamels causes brown or yellowish staining.
Activated charcoal binds itself to the nicotine or tobacco stains and absorbs then into its pores and eliminates the stain whitening teeth in the process.
Aging
As we age the tooth enamel starts to wear off and it exposes the dentin layer which has a yellower tone. A thin enamel exposes a yellower dentin. Current products in the markets leak through the enamel into the dentin which affects tooth color.
Activated charcoal slows down the cell changes that are associated with aging. It slows down the brain's release of toxins that hasten wearing off of the enamel. This brightens teeth.
Removes Plaque
Plaque results from the buildup of tartar and creates a yellow sticky substance on the teeth. Through its adsorption properties which bind to the tartar and plaque formed and eliminating them leading to cleaner teeth.
Activated Charcoal Toothpaste Recipe
It might prove a bit challenging to make activated charcoal at home. You need very high temperatures. Here is how to:
Charring coconut shells or wood at 900 to 1800 degrees Fahrenheit to remove oxygen. Crush the charred pieces to create fine powder. Based on the weight of the charcoal make a solution of 1:3. Mix calcium chloride to water (25% of the weight). Let the paste dry and then rinse with clean water. For thirty minutes bake at 225 degrees.
Activated charcoal is available in:
In capsule and tablet form which have the correct dosage for one treatment.
In the powdered form. Use half a teaspoon mixed with a tablespoon of water to create correct consistency.
How to use Activated Charcoal for Teeth Whitening
Dampen a clean toothbrush with powdered charcoal and brush gently and in a circular motion for two minutes, rinse thoroughly. Use activated charcoal to whiten teeth only a few times a week. Continous abrasion will destroy the enamel.
Activated Charcoal has a large surface area coverage. It only takes three minutes to bind with surface stains. The most common and effective method is using the charcoal powder on a toothbrush.
People with sensitive teeth can use a cotton swab or a finger. Simply dab a wet finger or cotton swab in activated charcoal. Dab the charcoal on teeth and leave it for 3-5 minutes. Swish and rinse thoroughly.
Precautions
If wrongly ingested it can cause constipation. While it can pass through the system, it can be uncomfortable if used in excess.
Use it at least once or twice a week. It wears down the enamel due to continued scrubbing against the teeth.
People with crowns or veneers should not use activated charcoal for teeth whitening
It might absorb some of the vitamins such as Vitamin C.
Use it at least four hours after eating food, taking supplements or medication.
Consumption of a high fiber based meal to help push it out of system if ingested
For maximum benefits, rinse the mouth thoroughly with water.
Can lead to dehydration as it requires a lot of fiber and water to pass through the system unabsorbed
Block mineral absorption
Enamel deterioration and tooth erosion.