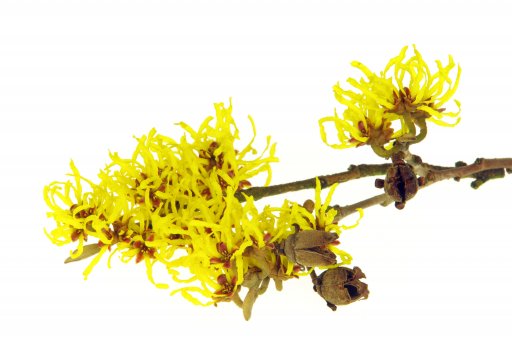 What are the benefits of witch hazel for acne? Witch hazel is a popular herbal remedy that is widely used for a number of skin problems. Here is more on how to use witch hazel for acne and acne scars.
Witch Hazel for Acne
Witch hazel is produced and extracted from the leaves and back of the North American Witch hazel shrub. It is used as a component in many commercial healthcare products such as aftershave and lotions. It is mainly used to treat skin conditions, hemorrhoids and soothe the skin after childbirth.
Witch hazel extracts are also used to treat bug bites, bruises and minor cuts. Its medicinal properties are credited to the fact that it is an astringent, disinfectant and anti-inflammatory.
What Does Witch Hazel do for Acne? 
Witch hazel has been used for years with lots of positive reviews on its benefits for the treatment of acne. While there is no scientific proof on its effectiveness, the benefits of witch hazel have been studied to show how it works to help with acne. Here is how:
It tightens the skin by shrinking and pulling it together. This reduces the size of pores of the skin hence reduces clogging. Clogging of pores by bacteria, oil and dead skin cells is a major cause of acne breakouts.
Witch hazel is an astringent attributed to the tannins present in it. When applied on the skin, it pulls together the skin tissue by absorbing water and drying up excess oils. It also shrinks blood capillaries beneath the skin. This improves blood circulation and elimination of waste from the skin. The astringent property of witch hazel also balances out the PH of the skin. This prevents the formation of blackheads, whiteheads and pimples.
Is Witch Hazel Good for Acne Scars?
Witch hazel is natural, mild, gentle and safe to use on the skin.  It not only cleanses the skin, it also fights skin inflammation and locks in moisture. That way, it will not leave your skin overly dry.
Benefits of Witch Hazel for Acne
It is mild, gentle and safe
Anti-inflammatory
A natural astringent/ disinfectant/ anti-bacterial
Gentle cleanser
Anti-oxidant
Anti-septic
Improves tone
Balance PH of the skin
Moisturizer
Other Benefits of Witch Hazel for Skin
Psoriasis/ Eczema
Chicken pox
Diaper rash
Shaving Rash and Ingrown hairs
Heal Bruises and minor cuts
Varicose Veins
Stretch marks
Deodorant
How to Use Witch Hazel for Acne
Witch hazel can be used in a number of ways to effectively get rid of acne. You can use it as a principal acne treatment or alongside other home remedies for acne. Here are different ways to use witch hazel to get rid of acne:
Witch Hazel Gel
Ingredients
The main ingredient is distilled witch hazel. Other ingredients may include: Glycerin, Aqua
What it does
Witch hazel helps soothe and heal irritated skin.
It clears the skin and prevents formation of acne, pimples and spots.
It tones up the skin and closes pores.
Use witch hazel to get rid of excess oil and greasiness on the skin.
Pros
It is suitable for all adults
Does not have artificial fragrances
Products:
Boots Witch hazel Gel
Witch Doctor Hazel Skin Treatment Gel
Witch Hazel Wipes
It is excellent for the skin. You can use witch hazel to make homemade baby wipes. It aids in faster healing of the skin hence used to get rid of diaper rash.
If making witch hazel wipes at home, you can use pieces of clean cloth or disposable wipes. Otherwise, you can buy ready-made wipes such as:
Preparation H Medicated Wipes with Aloe
Dickinson's Original Witch Hazel towelettes
Boots Tea Tree and Witch Hazel Wipes
Thayer's Astringent Witch Hazel with Aloe Vera Pads
How to use Witch Hazel as a Toner
Wash your face with a mild cleanser and pat dry
Use clean cotton balls soaked in alcohol free witch hazel toner
Alternatively, you can use a spray bottle to lightly spray the toner onto your face
Pat off the excess
Apply your usual moisturizer and regular make-up
Before using witch hazel for acne and zits, place it in a refrigerator. The cold will help reduce the size and redness of pimples.
Witch Hazel Mask for Acne
Witch hazel mask helps acne prone skin by balancing skin PH and lifting excess oil. It unclogs skin pores and closes them up this tightening the face. Its hydrating properties restore moisture to dry acne prone skin types.
Note:
Not all witch hazel products sold at the store are of good quality. Some contain too much alcohol compared to others. This makes the product overly drying. Applying it on the skin may sting or damaging to those with sensitive skin types.