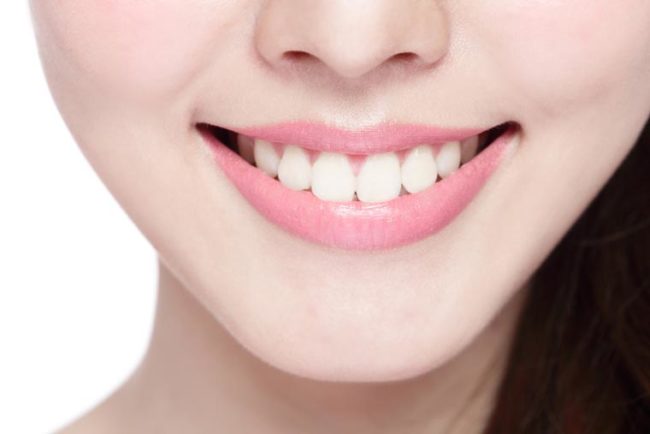 Looking for how to get soft lips? Lips are very sensitive and can easily get damaged. Unlike the rest of the body, you need to delicately care for them. Below are tips that will help you enhance and achieve soft smooth lips.
How to Get Soft Lips that Last
You can achieve soft lips naturally using easily available home remedies or by use of cosmetics. While the use of cosmetics is preferred by many- it's easy, most people prefer natural products which do not have harmful effects on lips. Follow these steps to get soft kissable lips.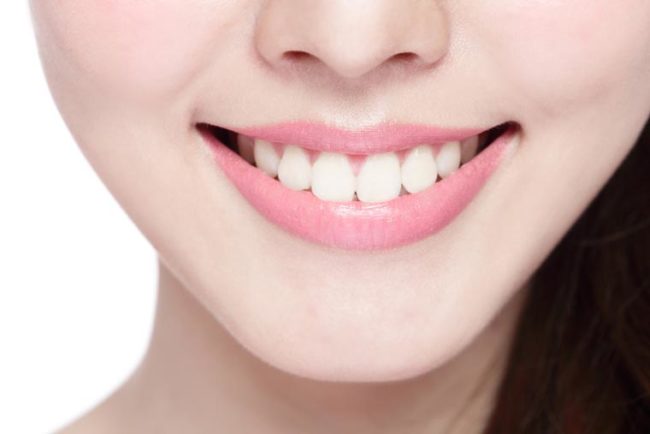 Water is vital in our bodies for hydration- for the lips too. Drinking sufficient amounts of water keeps the skin radiant. It prevents lips from drying up and cracking which can be very painful.
Biting lips is one of those annoying habits that is hard to get rid of. It will make your lips bleed. They will be very painful and appear unappealing. Try applying lipstick or balm with a flavor that you do not like.
Stop licking your lips. Once you lick your lips, it gives you an immediate feel of softness. However, licking lips makes them lose moisture fast making them even drier.
Use a lip balm helps soften the lips throughout the day. It will help preserve moisture and there'll be no need to lick them.
Exfoliation is another method you can use to soften your lips. It is however not advisable for one to do it too often. Exfoliate once or twice a week if your lips are too dry.
A. Exfoliate to Getting Soft and Pink Lip
Exfoliating is an effective method that can help one get beautiful pink lips. It helps to remove dry dead skin covering your lips. Here are different ways you can use to exfoliate for soft lips.
Exfoliate with a toothbrush
Use of a toothbrush and petroleum jelly.
Apply petroleum jelly onto your lips
Using a toothbrush with soft bristles to scrub gently in circular motions
Wipe off gently and apply balm to moisturize
Use of sugar with honey/olive oil
Mix sugar with honey or olive oil and apply it on the lips
Allow the mixture to sit on for a few minutes
Rinse with warm water or use a clean cloth to wipe off.
This procedure helps to slough of dark dead skin cells leaving you with soft pink lips
Scrub Lips with Baking Soda
Baking soda is a must have DIY exfoliating agent. It is mild, safe and easily available.
Mix a spoon of baking soda with water to make a smooth paste
Use a finger or a piece of cloth to gently rub in the paste
Allow it sit for a few minutes the rinse off with warm water to remove the paste
Apply balm to moisturize
B. Moisturize to get Luscious Lips all the time
Moisturizing your lips is a key to getting those luscious pink lips. Use your favorite lip balm during the day and thinly apply petroleum jelly at night. Locking in moisture to your lips is important especially during the hot summers and cold seasons. During these periods, the lips lose a lot of moisture to the surrounding
C. Use Makeup to Get Soft Lips Fast
Makeup plays a significant role in enhancing a woman's beauty. Every woman wants to look and feel beautiful and attractive therefore adopting the use of makeup. Makeup can be natural or made of cosmetic. Steam is known to be a good facial scrub, so when showering allow the steam to cover your face then using a soft brush scrub off the dead skin gently then later apply coconut or olive oil later and this works magic on your lips instantly.
It is important to use a sunscreen lip balm which will protect your lips from sun damages which cause sunburns. If one decides to apply lipstick or lip balm, it is important for one to go for the ones with natural moisturizing such as olive oil, cocoa butter, and even honey as they protect the lips.
Chap Stick is another product to use. Apply the Chap Stick on your lips before bed, and it will keep your lips soft. It stays in throughout the night.
D. Apply Petroleum Jelly to Get Soft Crack Free Lips
Petroleum jelly is an all-time favorite when it comes to lip care. It softens and moistens dry cracked lips. Apply thinly at night to moisturize and heal chapped lips. The most commonly used petroleum jellies are Vaseline and glycerin.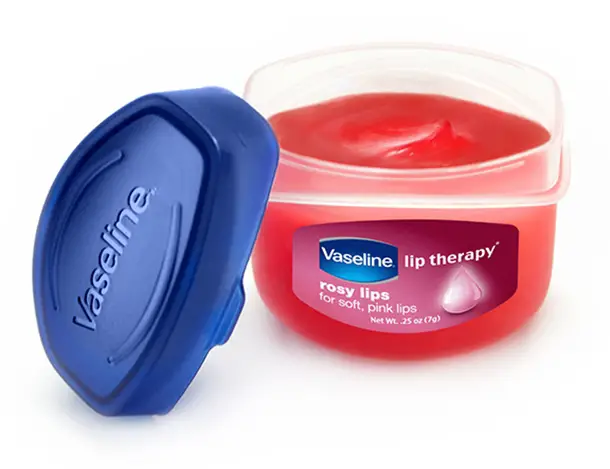 Vaseline Lip therapy has a range of products designed for the delicate lip skin.
Home Remedies for Soft Lips
Sometimes we forget to take good care of our lips. Lips are a small part of our face that demand attention whenever we speak. Take good (or better) care of them just like you do for the rest of the body. Below are some of the home remedies you can use to get soft supple lips naturally.
1 Olive Oil and Sugar Scrub
This is an excellent remedy for exfoliating. It not only leaves your lips smooth but also well moisturized. Here is how to go about it;
Put two spoons of sugar in a bowl and add few drops of olive oil then mix well.
Apply this on the lips and let it stand for a minute.
Rinse off with warm water and a soft cloth.
Apply moisturizer.
2. Use Pomegranate Juice to Get Supple Lips Naturally
Pomegranate juice is a favorite remedy for dark lips. It is a nourishing remedy that not only lightens but also moisturizes dry chapped lips.
Dip a cotton ball in pomegranate juice and use it to gently rub your lips to lighten and give your lips a rich pink color.
Make a paste from a teaspoon from crushed pomegranate seeds with cream or rosewater. Use it to gently scrub your lips. Rinse off with warm water. DO this twice daily for best results.
3. Beetroot Juice to Get Soft Lips that are Red
Beets are not really used soft lips. They have bleaching properties that will help get rid of dark lips fast. They can be used in combination with other products to get soft pink lips.
In a small bowl, mix equal amounts of beet juice, olive oil and butter. Apply this onto your lips to nourish and moisturize.
Alternatively, blend beetroot juice and add in some rosewater. Place it on an ice tray to make ice cubes. Use these ice cubes to regularly rub on your lips to get soft pink lips
4. Apply Oils Overnight for Soft Silky Lips
Natural oils such as cocoa butter and coconut oil or even olive oil can be used to get great lips. Apply the oil before you sleep.
5.  Use Rosewater to Get Soft Kissable Lips
Rose water has endless benefits for skin. The petals have natural moisturizing properties. Mix rose petals with milk to give your lips a creamy treat. Crush rose petals with a little water. Add in some milk to make a paste. Apply this onto your lips and leave it on for 5 minutes. Rinse off with warm water.
6.  Aloe Vera Juice Good Soft Lips
Aloe Vera has a soothing, cooling and moisturizing properties. This is a great remedy for dry sunburnt lips. It also has antioxidants which effectively cleanse and lighten dark lips. Apply fresh Aloe Vera gel/sap on lips preferably before bed.
7. Use Cucumber to Get Soft Lips
Cucumber has phytochemicals which help regenerate collagen. This will tighten the skin on lips making them look hydrated and fuller. Rub a fresh piece of cucumber on the lips before going to bed. The skin on the lips sucks in the water leaving them feeling so smooth.
8. Milk Cream for Shiny Lips
The cream in the milk has fats which help to heal chapped lips. Apply some cream on your lips and leave it for ten minutes then rinse with warm water. Do this twice daily to moisturize your lips.
9. Dab Honey to Get Soft Glossy Lips
Honey is a known natural moisturizer for skin. Its antibacterial properties heal the delicate lip skin leaving it all healthy and supple. It also makes the skin taut giving an impression of fuller lips.
Apply a small amount of honey onto your lips. Leave it on for a few minutes. Lick off the honey or rinse with warm water.
10. Ghee or Butter Massage
Ghee and butter have a deep moisturizing effect hence are very useful on dry, chapped lips. Apply on the lips using a finger and leave it for about three minutes then rinse it off.
11. Lemon juice for Soft Clear Lips
Lemon juice is a skin lightening agent.  Use it to get rid of dark dead skin and black spots. Simply rub in some lemon juice or use a lemon slice to gently scrub black dry lips. Rinse off thoroughly before going out in the sun.
12. Use clove oil to get soft plump lips
Want to have fuller lips? Well, the solution is clove oil. How does it work? Apply some clove oil on your lips and in an instant they will look plump.
How to Get Soft Lips without Makeup
Lips are extremely sensitive. Some of the things that damage lips are smoking, dehydration, exposure to the sunlight and also pollution. Try these natural beauty tips for soft lips
Use Ice to Get Soft Fuller Lips
Did you know ice cubes can be used to get fuller lips? How does it work?
Using ice cubes on your lips encourages to blood flow making them look plump and red. Simply rub ice cubes for two minutes twice daily. Do this twice daily to naturally get fuller, soft pink lips. Using ice directly on the skin may cause frost bites. Use a clean washcloth to wrap in the cubes before using them on skin.
Water/ Hydrate to Get Soft Lips
As much as the body needs water for hydration, the lips also require it too. Dehydration makes the lips dry and chap. Therefore drink eight glasses or more of water per day, and the results will be great
Healthy diet/ vegetables and fruits
Always ensure you eat a healthy diet which has vitamin B and C to have a supple, glowing skin. Omega 3 can also be used as a supplement which is found in fish and almonds.
Stop smoking to Get Rid of Dark Lips
When one smokes a puff of a cigarette, the nicotine and the tar makes the blood capillaries around the lips to constrict. This causes the blood flow to slow down hence this makes the body retain toxins. The increase of the nicotine increases the color of melanin causing the darkening of the lips. The only treatment for this darkening of the lips is completely quitting smoking.
Avoid the sun
Lips have a fragile outer skin layer, hence are not well protected. Therefore the lip skin has little melanin. Melanin is a very important part of the skin in preventing the body from direct sun rays. When the sun hits the skin around the lips, they get burnt hence making them dry and turn black. So it is always advisable to use a lip balm with sunscreen to avoid sun the damage.
Do not lick lips
Stop licking your lips. It may seem like licking your lips makes them soft, but it is not a long lasting remedy since this habit makes the lips even drier that they were before.
Limit caffeine
Caffeine drinks reduce the body fluids hence causing dehydration. This is because when you take a lot of caffeine, it makes you to pee more. The lips will be too dry and begin to crack. Limit your caffeine intake and try to make it up by taking more water.
Avoid sipping on hot things
Avoid taking too hot drinks as they cause burns and dryness. This causes the lips to darken and become rough. Allow the drinks to cool off before consuming them.
It is important to note that lip skin is very thin and delicate. The skin regenerates fast. This is the reason why you should make lip care a habit to keep up with the fast pace that lip skin grows out. Exfoliate and moisturize regularly to get rid of dead cells and to reveal the soft pink and healthy skin underneath. DO NOT forget to use sunscreen.