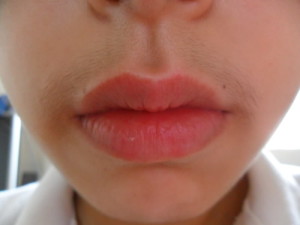 What is the best way to remove upper lip hair naturally at home? The small hairs that grow on the area above the lips can be very annoying especially for women. These hairs can grow long, thick and dark giving the appearance of a moustache affecting the smooth feminine features of the face.  Learn more on how to remove upper lip hair naturally and permanently at home.
Upper Lip Hair Removal for Women
It is normal for men to have facial hair especially on the area around the lips and the chin. In this article, I have isolated upper lip hair growth in women which seems to be a common problem. Lip hair is a common problem in women and though it is harmless it poses a self-esteem drainer. The problem can vary from fine small hairs to a coarse moustache which is so obvious and embarrassing.
There are endless options of upper hair removal for women, most of which are expensive and ineffective. You will be surprised to know that there are simple and inexpensive things you can do to get rid of upper lip hair.
What Causes Lip Hair Growth?
According to explorecuriosity.org, facial hair is considered undesirable or abnormal in women and is often referred to as unwanted facial hair. It is commonly due to hereditary, hormonal or ethnic factors.
There are two types of body hair
Vellus hair is small, pale and fine hair
Terminal hair is coarse, darker and longer
Although upper lip hair is not normally linked to any health condition, there are cases of hirsutism which may be as a result of underlying medical conditions such as congenital adrenal hyperplasia, polycystic ovary syndrome, cushing's syndrome.
Upper lip hair growth can be very embarrassing for women. The hairs that grow above the lips may be pale or light in color while others can grow dark and thick resembling a man's moustache. Here are other factors that can contribute to hair growth above the lips in women:
Hormonal changes in puberty, pregnancy or menopause
High testosterone in women
Hirsutism is the conversion of villous hair into coarse male- like terminal hair. It is triggered by sex hormones called androgens.
Hypertrichosis is the excessive growth of vellum or terminal hair. It is an inherited condition
Medications such as anabolic steroids and hormone therapy
Tumors
Ways to Remove Upper Lip Hair
There are a number of methods to remove lip hair.  Some of these methods are more effective than others. It is just unfortunate that those methods that give fast results are either painful, expensive or stimulate more hair growth. With different lifestyles, budgets and needs, the challenge is getting that one method that works for you. Here is a list of the best ways to remove upper lip hair
Waxing
Threading
Tweezing or plucking
Electrolysis
Laser hair removal
Shaving
Depilatory cream
How to Get Rid of Upper Lip Hair Naturally
Some upper lip hair removal methods can be done at the comfort of your home. They also do not involve use of chemicals. These are fast as they are effective. It saves your lots of valuable time that would otherwise be spent at the salon or spa removing upper lip hair.
Waxing to Remove Upper Lip Hair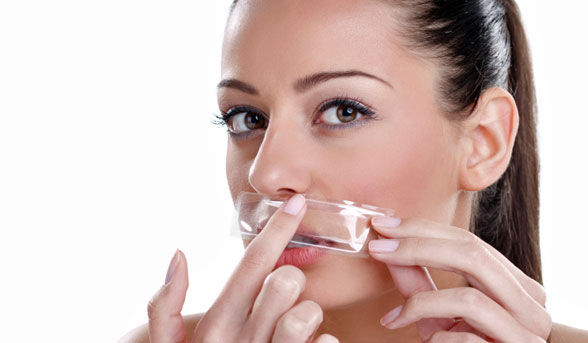 Waxing is a safe and effective method of removing upper lip hair. It is a semi permanent hair removal method.
By pulling hair from the root, it takes, waxed hair takes 4-6 weeks to regrow. However, this depends on the cycle of hair growth- it is possible to have new hair growth just two weeks after waxing.
There are different types of waxing to remove hair. For lip hair, using soft wax or strip waxing is commonly used.
Using a wooden applicator to apply warm wax thinly over the lip hair
With a strip of cloth or paper press firmly to adhere the wax and the wax to the skin
Remove the strip quickly in the direction of hair growth
Be sure to pull out the strip as parallel to the skin as possible to avoid trauma
For those with sensitive skin, Strip less or hard waxing can be used. It is ideal for small fine hairs in sensitive parts of the body such as the face. This method does not employ the use of cloth or strip. A layer of thick wax is applied and allowed to dry. Since it does not adhere to the skin as strip waxing it, pulling it out is less painful.
Home remedies such as sugar, honey and egg white can be effectively used to wax upper lip hair- as discussed below.
It is advisable not to go in the sun for at least 12 hours to avoid getting a dark pigment in the waxed area
Unlike with shaving:
Waxing gives a long lasting, smoother skin on the upper lips
The more you wax, the lesser the hair growth- it will ultimately damage the hair follicles
Waxing removes all hair

Threading to remove upper lip hair is cheap and effective
Threading to Get Rid of Upper Lip Hair
Threading is a natural method of upper lip hair removal. Unlike waxing, with threading, you do not have to wait for the hair to reach a certain length in-order to remove it.
Hair is twisted and spun in the thread and gently pulled off. This procedure is best done in a spa or salon but can also be done at home. The results are however temporary and will last you 10- 14 days.
Unlike waxing, threading is less messier. It does not pull on the skin and poses no risk of burning as wax would.
Shaving Upper Lip Hair
Shaving is another quick, simple and inexpensive method of getting rid of unwanted upper lip hair.
Does shaving the upper lip make hair grow back thicker? NO- this is what happens. When you shave hair, it grows back in the same length. This time however, it grows with thick blunt edges giving an illusion of thicker hair which feels rough and stubbly. According to the epilatorgirl.com, to shave upper lip hair, you should not use razors that you would normally use on other parts of the body.
How to shave upper lip hair
Use a single edge, single blade razor such as the tinkle
Wet your face and apply shaving cream
Hold the razor at a 45 degrees angle while shaving
Pull the upper lip area taut and shave against the direction of hair growth
Moisturize your afterwards
Shaving has to be done frequently to maintain that smooth upper lip area.
It is best to find one upper lip hair removal method that you are comfortable with and stick to it. Remember that excessive hair removal can lead to skin irritation and if not done properly it can also stimulate more hair growth
Home Remedies for Upper Lip Hair Removal
Facial hair removal among women has become a very common part of grooming. Methods such as tweezing, waxing and shaving are fast methods of upper lip hair removal. They may however be painful, expensive and time consuming. Some methods may also accelerate the process of hair growth.
Fortunately, there are natural remedies which are simple and effective with no chemical effects. Home remedies for upper lip hair removal not only reduce the rate of hair growth, they also help to eliminate the small hairs with time.
You can now get rid of unwanted upper lip hair without going to the salon or beauty parlor. Here is how to remove upper lip hair with home remedies
Sugar and Lemon
With these easily available kitchen ingredients you can make an effective scrub with bleaching properties. Sugar acts as a mild scrub while lemon acts as a bleaching agent.
Freshly squeeze one lemon to extract the juice
Dissolve a teaspoon of sugar in the juice
Wash, rinse and dry your face to remove any traces of makeup
Apply the mixture on the upper lip area and massage gently
Wait for 15 minutes and rinse off with cool water
Brown Sugar Waxing for Upper Lip Hair Removal
Mix 1 cup of brown sugar with 2 tablespoons each of water and freshly squeezed lemon
Place the mixture in a pan and heat over medium heat while stirring to make a thick consistency
Wash and dry your face
Dust face powder over the upper lip
Apply the sugar wax with a spatula
Immediately, press the wax with a thin piece of cloth and wait for a minute
Pull the cloth swiftly in the direction opposite your natural hair growth- mostly towards your nose
Natural sugar waxing may be painful- rub a piece of ice over the lip to soothe inflammation and ease the pain
Egg White
This is another effective home remedy to remove unwanted upper lip hair.
Beat egg white from one egg
Add in a tablespoon each of flour and sugar and mix well until sticky
Apply this paste on your lip on your lip and allow it to sit for 20-30 minutes
Gently peel off the egg white against the direction of hair growth
Do this four times weekly to reduce the rate of upper lip hair growth
This egg white mask can be used to for clear glowing skin on the face.
Turmeric is a natural hair removal and skin lightening ingredient. Milk is also refreshing and a natural lightening agent. You can mix the two to get even better results in upper lip hair removal.
Add in a tablespoon of turmeric powder into some milk and mix to make a thick paste
Apply the paste to your upper lips with your fingers and allow it to dry
When dry, rub it off the skin and rinse with cold water
Alternatively, you can mix turmeric with water and use in the same way. Do this regularly for a month. You will notice there is no new hair growth.
Chana Dal Flour
Take some chick pea flour or chana dal flour and mix it with water and a pinch of turmeric
Mix well to form a thick paste
Add in a bit of fresh cream
Apply it on the upper lip in the direction of growth and allow it to stay for 15 minutes or until dry
Slowly and gently scrub the paste off against the direction of hair growth
Rinse off with warm water
Repeat this procedure several times a week to get rid of fine hairs
Yogurt, Gram Flour and Turmeric
This remedy is an effective facial hair removal and can help get rid of upper lip darkness fast.
In a bowl mix 2 teaspoons each of yogurt and turmeric powder with a teaspoon of gram flour
Mix well to form a thick paste
Apply it on the lip area and allow it to dry
Peel gently in the opposite direction of hair growth and rinse with lukewarm water
Upper Lip Hair Removal for Sensitive Skin
When you have sensitive skin, removal of upper lip hair can be a bit difficult as it can leave unsightly bumps, redness and swelling. Some upper hair removal methods are not appropriate for sensitive skin types. Waxing and tweezing can leave the skin on the upper lips flushed, irritated and painful.
Threading is the best method for upper lip hair removal for sensitive skin. It is advisable to have it done at the salon and once you get the concept you can do it at the comfort of your home.
Since threading is a little daunting if you don't how to do it, consider depilatory creams specially made for sensitive skin types. The process is pain free since the products are made of less irritating ingredients.
Upper Lip Hair Removal Tips
These upper hair removal tips will help you get rid of unwanted facial hair naturally without any side effects.
Do not overdo upper lip hair removal procedures
Begin upper lip hair removal after the age of 15
Eat proper diet to balance hormones
Choose one upper lip hair removal and stick to it
If you have sensitive skin, stick to natural methods to avoid irritating your skin
Hydrate adequately to keep your skin moisturized after hair removal
Never remove facial hair before a date or important function- give your skin time to get off the irritation, redness and swelling. Remove upper lip hair, preferably before bedtime
Not all hair removal products can be used on face and the upper lips.
Consult a doctor if you have increased facial hair growth accompanied with masculine features, such as voice deepening, increased muscle mass and decreased breast size.