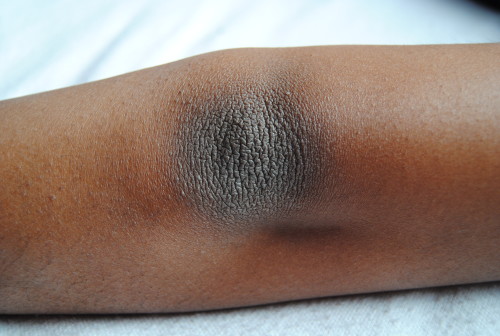 Dark elbows and knees make your skin appear uneven. Here is a rundown on how to lighten dark elbows naturally with home remedies and permanently. 
Dark Elbows
This is a very common issue that can really drain one's self-esteem thus covering up with long sleeved tops and beyond knee dresses.
While this can happen to anyone regardless of their skin color, it is more common in people with darker skin tones. This is because they have more melanin pigment making it very easy to notice dark patches of skin on high friction areas such as the elbows and the knees.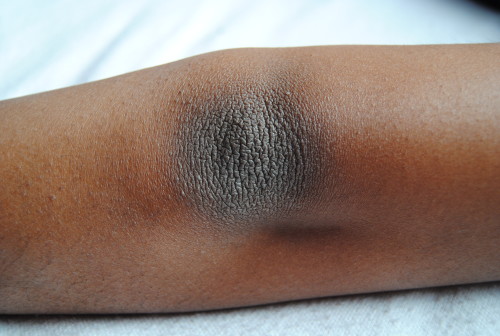 Find out what causes dark elbows and how you can naturally lighten or bleach discolored elbows with home remedies.
What causes dark elbows?
Why are my elbows dark? The skin around the elbows and knees is a little thicker with more skin folds than the surrounding areas. Uneven distribution of melanin pigment in the body can result in some areas being darker than others. With little blood supply and no oil glands, the area tends to be rough and dry.  Here are some of the common causes of dark elbows:
Genetics
Dry skin
Overexposure to the sun
Use of certain medications
Poor or improper hygiene
Lack of exfoliation, accumulation of dirt, grime and dead skin
Certain diseases such as Addison's syndrome, obesity
Hormonal imbalances
Frequent contact and friction with clothes, leaning on the table with your elbows
How to Lighten Dark Elbows with Home Remedies
It is common to see dark patches and discoloration on high friction areas such as the elbows and knees. Elbow skin is naturally thicker than the surrounding skin. Knees and elbows withstand frequent bending, kneeling, leaning and get rubbed on by rough clothes. With few oil glands for lubrication, the skin in these areas grows thick and naturally
With few oil glands for lubrication, the skin in these areas grows thick and naturally adopt a protective layer of dark skin. Note that while it is possible to lighten, bleach or whiten dark elbows and knees, there is no magic treatment. You do not need expensive creams and procedures to lighten up the dark skin on elbows. Use these simple home remedies
Turmeric to Cure Discolored Elbows
Turmeric has natural exfoliating and bleaching properties which help to effectively get rid of dark patches on the skin.
To lighten dark elbows, mix gram flour and turmeric in yogurt, heavy cream, or water.
Apply the resultant paste on your body and leave it for 20 minutes or until it dries off
Wash off with lukewarm water while gently scrubbing your elbows in a circular motion
Do this three times a week for best results. You will notice an improvement in 2 weeks
Note that if left for too long on skin, turmeric may stain your skin yellow. This effect is temporary and will fade off in a day or two.
How to Bleach Dark Skin on Elbows with Lemon
Cut lemon into two halves and rub one-half over both your elbows while squeezing to release the juice. Allow it to remain on your elbows for 15-20 minutes then rinse off with warm water. Repeat this several times a week for best results
Alternatively, you can mix a ¼ cup of baking soda and lemon juice to make a paste with medium consistency. Rub the mixture over your elbows and massage gently in circular motions. Do this for at least 15 minutes. Baking soda serves to exfoliate the skin while lemons bleaches.
Note that lemon may cause some irritation and stinging. Do not overdo the scrubbing and stop using this remedy if you notice signs of allergic reaction like rash and irritation. Lemon can be drying when you should moisturize after every time you bleach dark elbows with lemon juice.
Aloe Vera Naturally Whitens Dark Elbows
Aloe Vera is an age old beauty product that is used for its natural moisturizing and skin whitening properties. It helps to reverse sun damage, treats dryness and removes dead skin cells.
Take a fresh aloe leaf and cut its edges to expose the flesh
Squeeze to extract the gel and apply it to your elbows
Leave it on the skin for 30 minutes
Wash off with warm water
Alternatively, you can mix Aloe Vera with honey and use it in the same way as explained above
Repeat this process several times a week to effectively remove black patches of skin on your elbows
How to Get Rid of Black Elbows Fast with Yogurt and Vinegar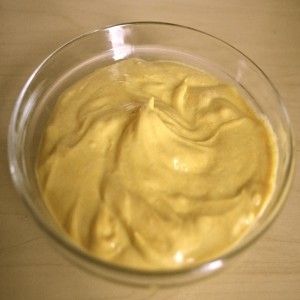 Yogurt contains lactic acid and vinegar contains acetic acid which is mild but effective skin lightening agents. These two effectively lighten dark spots on knees and elbows, evening out your skin.
Combine a teaspoon of yogurt and white vinegar to get a smooth paste. Apply the paste on the elbows and allow it to dry. Rinse off with warm water, pat dry and moisturize.
Alternatively, you can mix a tablespoon of plain yogurt with 2 tablespoons of gram flour. Apply the paste to your elbows and leave it on for 15 minutes. Massage gently with wet fingers to exfoliate and rinse with warm water. Repeat this several times a week.
How to Lighten Dark Elbows and Knees with Baking Soda
Accumulation of dead skin cells and grime can make your elbows appear ashy and dirty. Baking soda is a gentle skin cleanser and natural scrub that removes dead cells and gets rid of grime.
Mix baking soda with milk or water to make a paste
Apply it on the elbows and knees while rubbing in circular motions for 3 minutes
Wash off with lukewarm water, pat dry and moisturize
Depending on the extent of darkness, repeat this daily or on alternate days then later with improved you can reduce the frequency to once or twice a week
Sugar and Olive Oil Scrub
Make an exfoliating body scrub by mixing sugar and warm olive to get a medium consistency
Apply this paste to your elbows and scrub gently with your fingers. As you massage, the sugar granules resolve and become smaller in size
Continue rubbing for 5-10 minutes or until the all the sugar resolves
Wash off with mild soap and warm water
Repeat this daily until you start seeing changes then reduce the frequency to several days a week
Mint Leaves
Mint has natural antiseptic and anti-inflammatory properties. It is not only healing to the skin but also has essential oils which aid in the synthesis of white blood cells and collagen which lighten skin by clearing scars and dark spots
Boil hot water and add mint leaves into it
Allow it to boil for a few minutes and add in fresh lemon juice
Get the mixture off the flame and allow it to cool to a skin tolerable temperature
Soak a cotton ball with this solution and dab it on the elbows
Leave it on the skin for about 15 minutes then rinse off with warm water
Do this regularly to get rid of dark elbows quickly
Vitamin E Oil
Another dark elbow treatment that will help you fade off dark spots and moisturize your skin. It also has powerful antioxidants that help to repair skin and improve the appearance of damaged tissue.
Add a tablespoon each of vitamin E oil, lemon juice, and glycerin
Add in 10 tablespoons of milk
Apply this to your elbows and let it sit for 20 minutes
You can also choose to take vitamin E capsules orally or prick on the capsule with a pin and apply the oil to the elbows.
How to Lighten Elbows Naturally, Fast
Dead flaky skin cells can become trapped in the skin folds of the elbows causing the skin to appear darker than the surrounding skin. Most of us neglect the elbows and the knees during the daily body care routine and forget to moisturize. Follow this tips to help you lighten dark elbows naturally
Use a loofah and exfoliating gel to scrub off dead skin and get rid of dirt from your elbows. You can also use a pumice stone to gently exfoliate the top layer of skin
Moisturize your elbows after every bath to prevent dryness.
Apply cocoa butter or shea butter before going to bed to help fade off dark spots on elbows
Do not lean too much on your knees and your elbows. Friction and exerting pressure on the knees and elbows can cause your skin to be discolored
Protect your elbows and knees from harmful UV rays by wearing sunscreen all the time
How to Lighten Knees and Elbows Permanently
According to Raffy Karamanoukian, MD, FACS, a Los Angeles Plastic Surgeon, the skin over the elbows and knees is resilient and elastic. Pigmentation is usually more pronounces when the joints are extended and the skin overlying the joints is contracted.
The darkness of the knees and elbows is caused by the redundancy of the skin which has to be there to allow for bending. This type of skin is caused by constant friction which thickens the skin. In other words, this means that most home remedies for dark elbows and knees are superficial and they can't do much to change the specific type of skin in these areas.
Most of the dark elbow and knee home treatments described above are temporary. To have long lasting results. It is recommended that you find one remedy that works for you then find a way of incorporating it into your skin care and beauty regimen. Regular exfoliation will help you to maintain the areas in their best appearance. For more permanent results, talk to your dermatologist about the possibility of having a chemical peel or permanent exfoliation procedures.
Note that, permanent methods that can be used to lighten your elbows or knees should be used carefully in people with a darker skin tone just so you don't end up with unnaturally lighter elbows than the rest of your body.
The above remedies can be equally used to lighten dark elbows, knees, and knuckles.